Ken Porter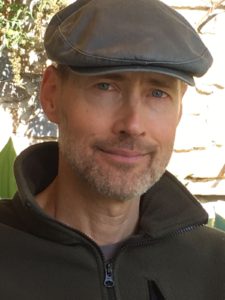 I received my training and certification in Hakomi Therapy at the Hakomi Institute in Chicago, and my training and certification in massage therapy at the Kalamazoo Center for the Healing Arts.
My practice is located at the Eagle Park Wellness Collective in Grand Rapids, MI, and I'm also affiliated with the Men's Resource Center.
Please note that I am not a licensed psychologist, counselor, or social worker. I've been in private practice as a somatic therapist since 1999, with additional training in:
Non-Violent Communication
Focusing
Heart of Power (Shamanic Healing)
Crisis Hotline Listening Skills
CranioSacral Therapy
Myofascial Release
I have a great passion for helping people heal. The somatic therapy I practice brings together my various trainings with my own very unique life experience and personal healing journey. Your life and your healing journey are completely unique too. If you choose to work with me, I will meet you right where you are, with a deep respect and honoring of your own highly individual story and process.
Schedule a session by emailing me or by calling me at (616) 262-3848.